February 1 - 3, 2019
7:00 pm
Gull Lake Centre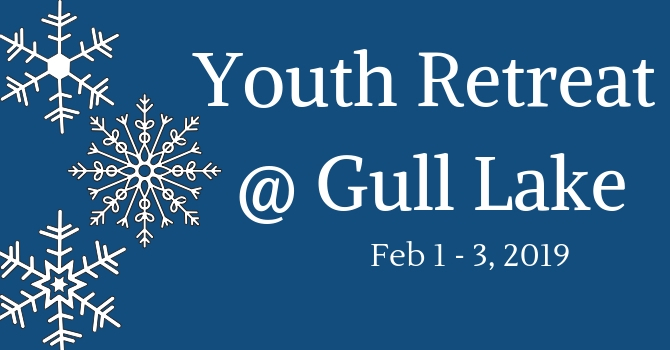 Youth from grades 6 to 12 are encouraged to sign up to attend the upcoming Youth Retreat at Gull Lake Centre. Lots of fun and activities, along with some intentional time for spiritual growth. Our sponsors will be chaperoning this weekend.
Registration information can be found here.